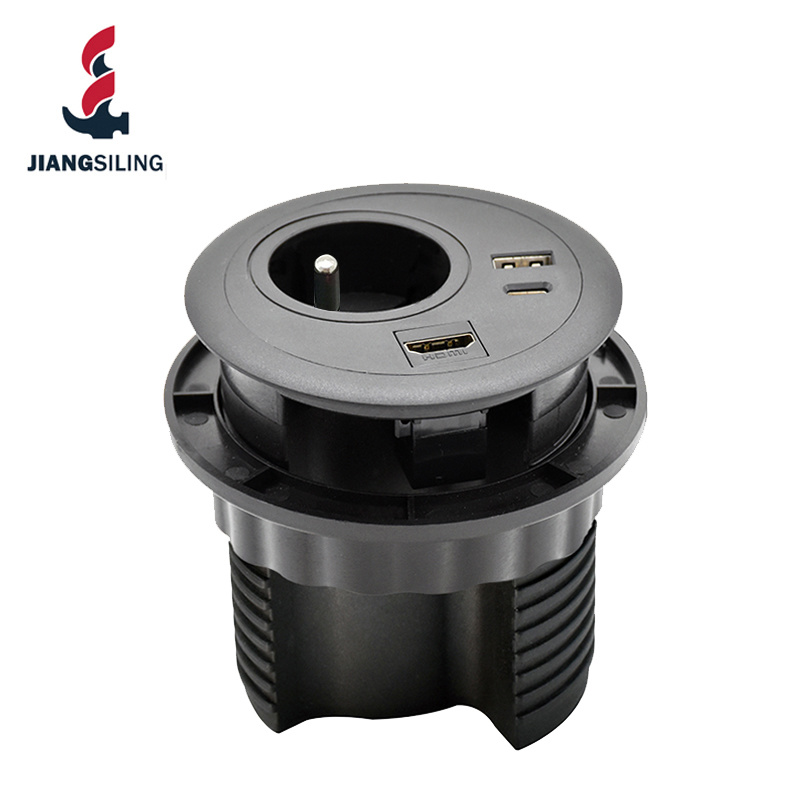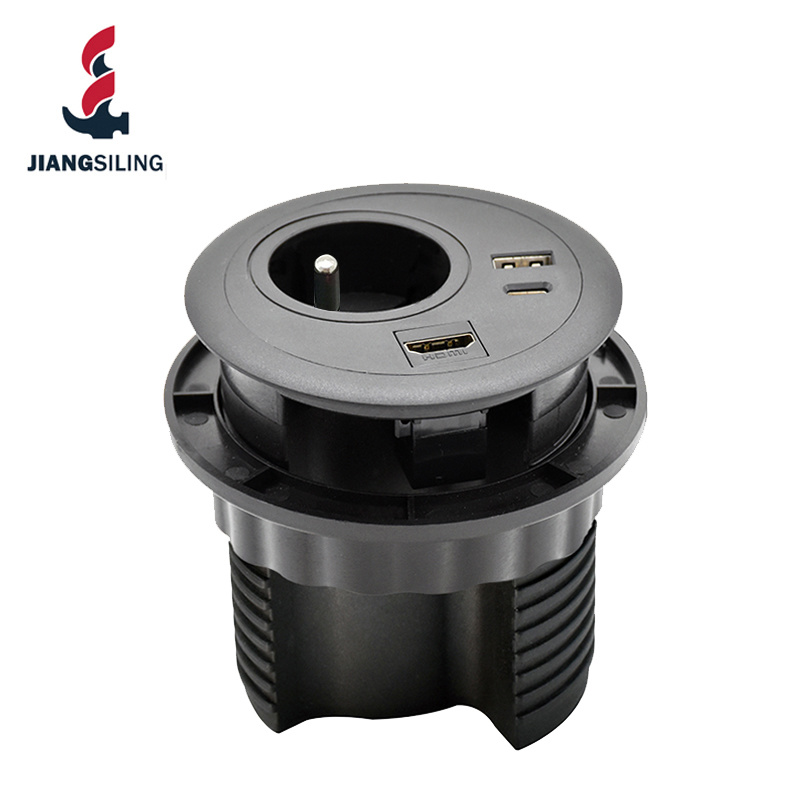 OID80F01000H1U2
---
Desk power grommet with usb applicable Voltage: 250V, Maximum Current: 16A, Maximum Output: 4000W, USB Port: 5V/3.4A in total.
Recessed power outlet fit hole size: 80MM
Desktop power grommet with 1 EU standard outlet, 2 USB charging port,1 HDMI. Using this power outlet with USB can charge multiple appliances at the same time.
Power Strip&Surge Protector
---
Specification:
USB Ports: 5V/3.4A in total.
Applicable Voltage: 250V
Maximum Current: 16A
Maximum Output:4000W
Easy to Install, Detail:
1. Make sure there is enough space on the surface where you want to install before you cut a 80mm round hole for it.
2. Place the power grommet into the hole and lock with the outer ring, screw it tight.
3. Connect power source via power cord.
4. Done! Can use it now!
WeChat customer service
JIANDE HUNLEE ELECTRICAL APPLIANCE CO.,LTD.
Tel:+86-13456908939
Email:sales@hlsocket.cn
Whatsapp:+86-13456908939
Add:No.186 Nanfeng Road Chennan Industrial Park, Meicheng Town In Jiande City, Hangzhou, Zhejiang, China
---
Page Copyright Jiande Hunlee Electrical Appliance Co., Ltd.